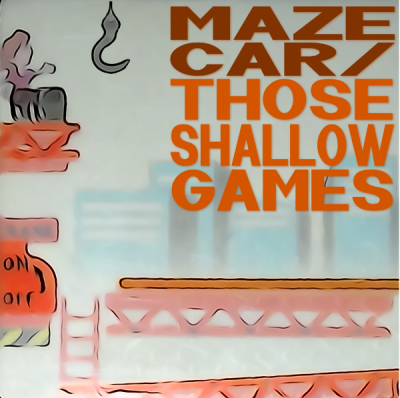 and so, after much mucking around and various hurdles, the new single is finally emerging from the release pipeline

the tracks will be available for FREE download on Soundcloud, Bandcamp and Orfium and this wonderful FREE deal will last until the next single is released. i think the next release will also be free from these stations initially … and so on. of course, they will be available through all the usual iTunes/Spotify/Google/Amazon stores as well – so feel free to stream the shit out of it!
the final version of Those Shallow Games ended up with a mixture of my vocals and speech synthesis – hopefully the theme comes across in the track. Dub Croaky follows the same retro-game inspiration but is totally different, and was really a chance for me to play with analog toys and complextro. both tracks have changed a bit since the last demo!
i don't know the precise release date yet, but i reckon the free downloads will be available from early next week and in the pay stores by 21 november.
i hope you enjoy it – now on to the next project