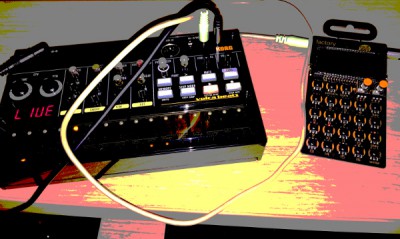 time for some retrospective on the initial responses to the new single …
it's always good to learn how people react to new music. in fact, next to doing a lot of listening myself, it's probably one of the most important ways to grow as a producer.
Those Shallow Games has received a lukewarm reception so far from various bloggers, but there has been a small ripple in the ocean of potential listeners which has increased my modest fan base a wee bit. i've still to collect the general view of Dub Croaky.
it's hard to hook people on new music, because they need to take five or ten minutes out of their day to listen – so i'm always happy when someone picks up on the track. experimental music that doesn't fit into a particular category is much more of a challenge to push. i've enjoyed blending breaks, big synths, complextro, dub and more into my last few singles but the results aren't necessarily accessible to many listeners.
the freedom of experimenting is what makes solo work enjoyable; but my songs are structurally non-standard and there is no guarantee the left-field influences i blend actually "work" for many. i reckon i fit into the "grade b" of experimental indie electronica production, but now i think i might try a more traditional approach to writing.
i am currently working on an offshoot project for voxel records where i'm trying to produce a taster of techno. i don't really know much about the formula, but my investigation should help me simplify my own productions whilst making something accessible to more listeners.
thanks go out to those bloggers and listeners who responded to the track – more stuff is on the way soon